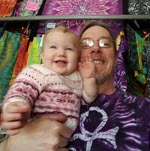 Have you visited our Twisted Groove Store over at Etsy? Its sure groovy and all, but now you can access it right here on our website!
Check out "Store" on the top menu, or click here to browse and shop.
Enjoy!
Please enjoy our Galleries and Store Tour as well. Call us with your custom needs.
...and come visit us at Twisted Groove.
Read more: Twisted Groove Etsy Store is now on our website!